I wanted to revisit the results of an earlier post this year on how to track website defacements and see how things have changed since then. In case you're wondering how this data is collected, I've created a video that shows in real-time the commands I used to generate the data:
Here's the Top 10 Website Defacers as of June 2015:
GHoST61: 49
El Moujahidin: 31
r00t-x: 29
Ashiyane Digital Security Team
Best Cracker: 22
TechnicaL: 20
virus3033: 17
A.N.T: 15
KkK1337: 14
MR Error ..: 14
GHoST61 also topped the ranking earlier this year and remains at the top at the moment. Other familiar names are: r00t-x (moved up 4 ranks), TechnicaL (moved up 3 ranks) and Best Cracker (moved up 1 rank). This means that 4 of out of the previous top 10 are still around, while the other 6 weren't listed before.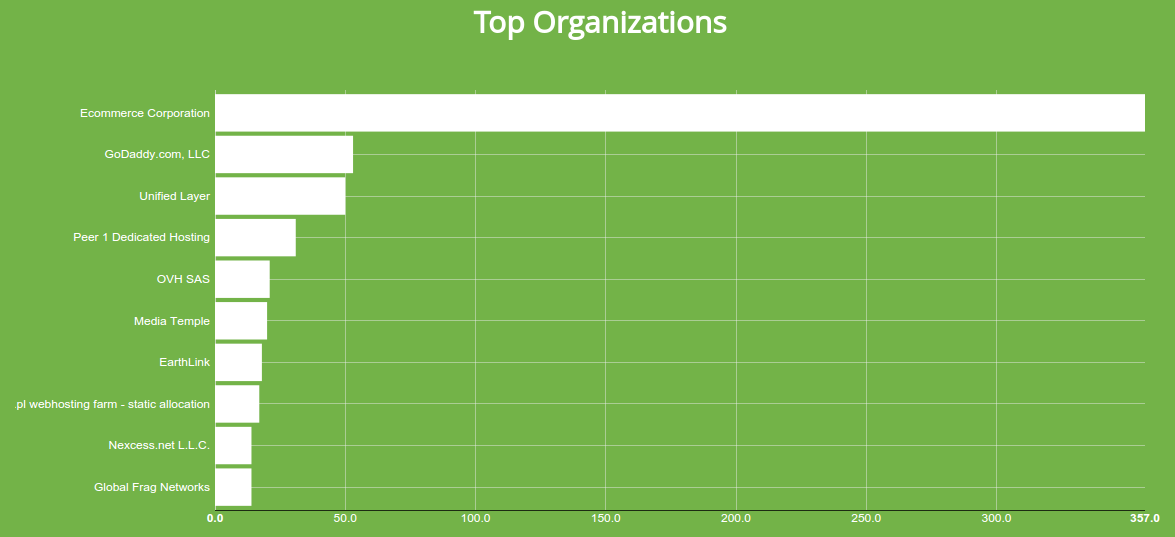 In terms of organizations containing defaced websites, the Ecommerce Corporation remains the most affected by far. After publishing the last blog post some people rightly questioned whether Ecommerce corporation had just been hit with an attack and I happened to do my report right afterwards. This follow-up data makes it clear that there are systemic problems at the company and how they setup/ respond to incidents.